What to Expect at Forest Lake Chiropractic
We understand that for many of you, chiropractic is a new experience. We want to provide you with information about the process of becoming a patient at our practice and what it involves.
For Our New Patients
When you're first welcomed into our clinic, our reception staff will have you fill out some brief paperwork, which can also be found here on our website and filled out ahead of time.
Then you'll see Dr Daniel Tilley (Chiropractor), who will discuss your health concerns with you as well as perform a thorough examination. If needed, we'll have X-rays taken at a local medical center.
Be sure to bring with you:
Your relevant health records
Any diagnostic imaging you may have, such as X-rays or MRIs
We'll also set you up with an information kit about chiropractic, so you will feel fully informed about what chiropractic is and all that it can do for you.
Set aside 45 minutes for your first visit.
Your Second Visit
On your next visit, we will sit down with you and fully explain the results of your examination. We want to know what your goals are and the outcome you desire from chiropractic care. After this, your regular chiropractic care will start.
Duration: 30 minutes
Do I have to Keep Going?
Your chiropractic care is completely your decision and under your control at all times. This is why we stress the importance of discussing your reasons for visiting us and your own personal health goals-we're here to help you reach them.
Want to Learn More?
We would love to answer any questions you might have about visiting our office. Call our chiropractor at Forest Lake Chiropractic today. (07) 3372 9944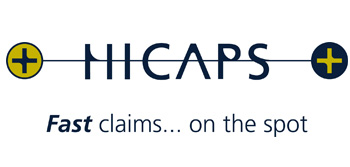 ---
New Patients | (07) 3372 9944